Taking solo travel beyond the barriers of gender, Jugni fulfils your solo travel goals!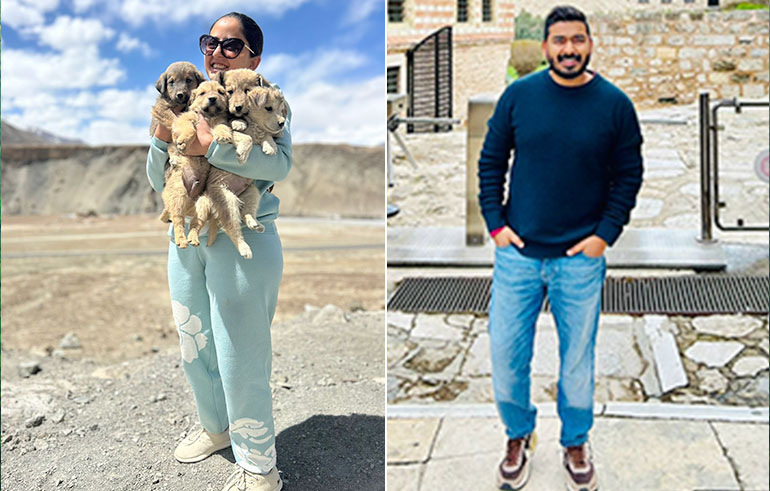 Taking solo travel beyond the barriers of gender, Jugni fulfils your solo travel goals!
At one point in time, everyone of us must have just wanted to pack our bags and leave for a trip without the care of the world. Sadly, it doesn't come easy to our girlies. Travelling solo for females has always been seen as a safety hazard. But fikar not darlings, Jugni has got you covered.
With Jugni, you feel just like a firefly, with an ignited spirit ready to take on your wanderlust. With more than 10 years of experience in female solo travelling, Jugni has taken the adventure seeking women to over 35 countries. Whether it is the sunny landscapes of Spain or the tropical life of Sri Lanka or even the wildlife of Kenya, our Jugnis have done it all.
Started with the idea to promote solo travelling for women in India, Jugni has taken over 250 trips in India and abroad. With us, the women experience the thrill of solo travelling, meeting new people, building new friendships all with the safety net of our tried and tested . You go as an individual with us but come with a backpack of memories and loads of fulfilling experiences.
Meet the people who make it happen!
Founder and a friend to everyone, Nitesh is a traveller, standup comic, part time manager and full time husband, started Jugni Travels with the idea of providing a safe space to all solo travelling women. He started with small groups of 3-4 women, who at the end of the trips had the epiphanies of happiness at the end of every trip. The happiness on these women's faces was the reason that get him going even with small groups and no money.
Better half in every sense of the word, Tamanna being an avid traveller, she understands the importance of solo travelling for women, especially in India. In a country where a trip for a woman is discussed and decided by the entire house, Tamanna makes sure to empower each and everyone of the ladies in the group and helps them find their voice. If you want to find Tamanna on your next trip, go where the dogs are!
So with an amazing vision and a friendly team, you do not want to miss out on our solo trips for girls. Pack your bags and get going, with no barriers to hold you back. We can guarantee a trip with us will definitely reinvent you with a new sense of confidence and a whole bunch of friends. We have a lot of ladies tour packages to check out from, domestic as well as international. Do not wait anymore, come on fireflies, fly with us.